Get longer wear time, less leakage, and less skin issues
NEW study supporting SenSura Mio® Concave. Users reported: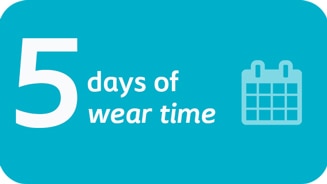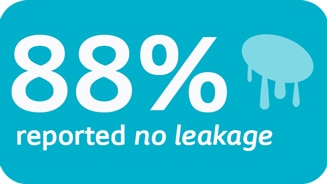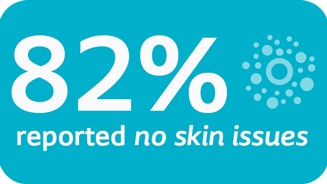 A recent clinical study in Canada1 demonstrated that SenSura® Mio Concave performed significantly better than non-concave appliances for people with outward peristomal body profiles*. The study showed users had:
• Longer wear time

• Less leakage & skin problems

• Better fit of the barrier

• Ease of application

• Feeling of security

• Feeling of comfort
Curves are complicated but SenSura® Mio Concave has solutions!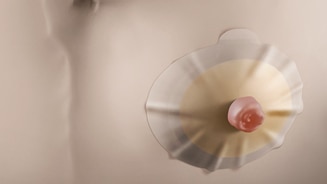 Challenge 1: On curved areas, a flat skin barrier does not fit without forming creases and folds.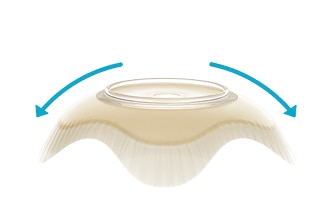 Solution 1: The petals of the curved star-shape hug the body with significantly less creasing and folding.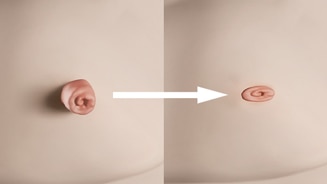 Challenge 2: The peristomal area changes when the body moves.2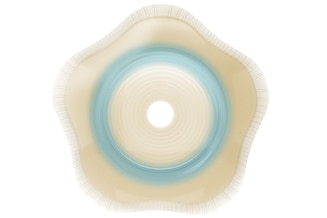 Solution 2: The built-in stability ring stabilizes the center zone, giving the peristomal area necessary support.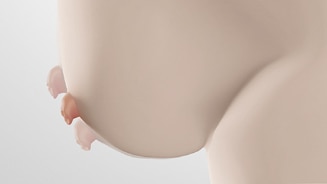 Challenge 3: Outward curves move a lot. The barrier needs to stay secure.3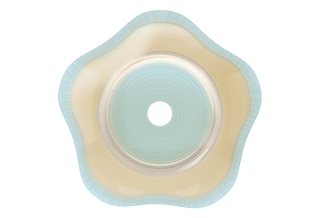 Solution 3: The fit zones on the outer rim grip down on the belly and follow its movements. The fit zones at the center provide flexibility close to the stoma.
Designed with BodyFit Technology
Made to move with you
SenSura® Mio barriers are designed with BodyFit Technology, unique elastic adhesive technology that provides: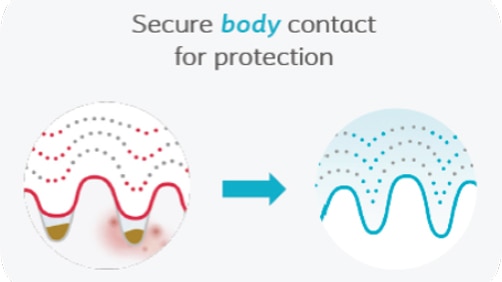 For illustrative purposes only. Performance and experience may vary.
SenSura® Mio Concave
Designed for curves, bulges, and hernias
It can be difficult to find an appliance to fit over hernias, bulges, and curves. The SenSura® Mio Concave is the first appliance specially designed for people with an outward area. The curved star-shaped baseplate is designed with BodyFit Technology to hug the outward area with less creasing and folding.
Order a sample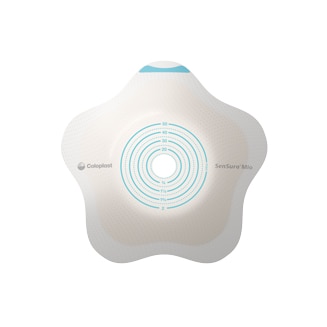 SenSura® Mio Concave 2-piece Click
Barrier Type: Standard
New concave baseplate with mechanical coupling providing a reassuring, audible click
Order a sample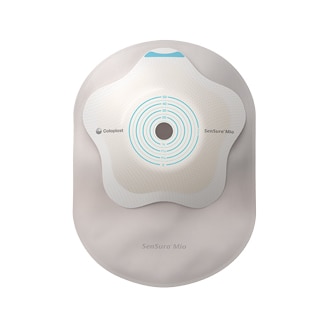 SenSura® Mio Concave 1-piece closed
Barrier type: Standard
New all-in-one concave colostomy pouch specially designed to fir bulges, hernias and curves.
Order a sample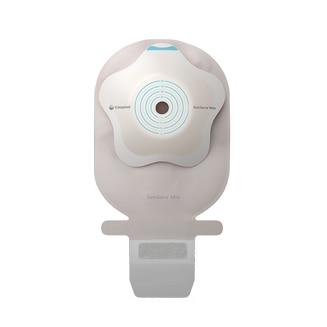 SenSura® Mio Concave 1-piece drainable
Barrier type: Standard
New all-in-one concave ileostomy pouch specially designed to fit bulges, hernias and curves.
Notes

St-Cyr, D., Gilbert, D., Dionne, Il, & Kameka, N. (2022). Evaluation of SenSura® Mio Concave vs. non-concave appliances in people with outward peristomal body profiles (OPBP). NSWOCC 41st National Conference. Sponsored by Coloplast.
Bible, J. E., Biswas, D. et al. Normal Functional Range of Motion of the Lumbar Spine During 15 Acitivites of Daily Living. J Spinal Disord Tech. Vol. 23, Number 2, April 2010.
Coloplast Ostomy Life Study, 2016, Data on file; 2Ostomy Life Study 2016/17, Review (p 13).

*An Outward Peristomal Body Profile (OPBP) is when the area surrounding the stoma typically covered by the skin barrier, rises above the level of the surrounding abdomen.
Each person's situation is unique and risks, outcomes, experience, and results may vary.
Prior to use, refer to the products 'Instructions for Use' for intended use and relevant safety information.
Limitations apply to sample requests.