Item(s) succesfully added to your basket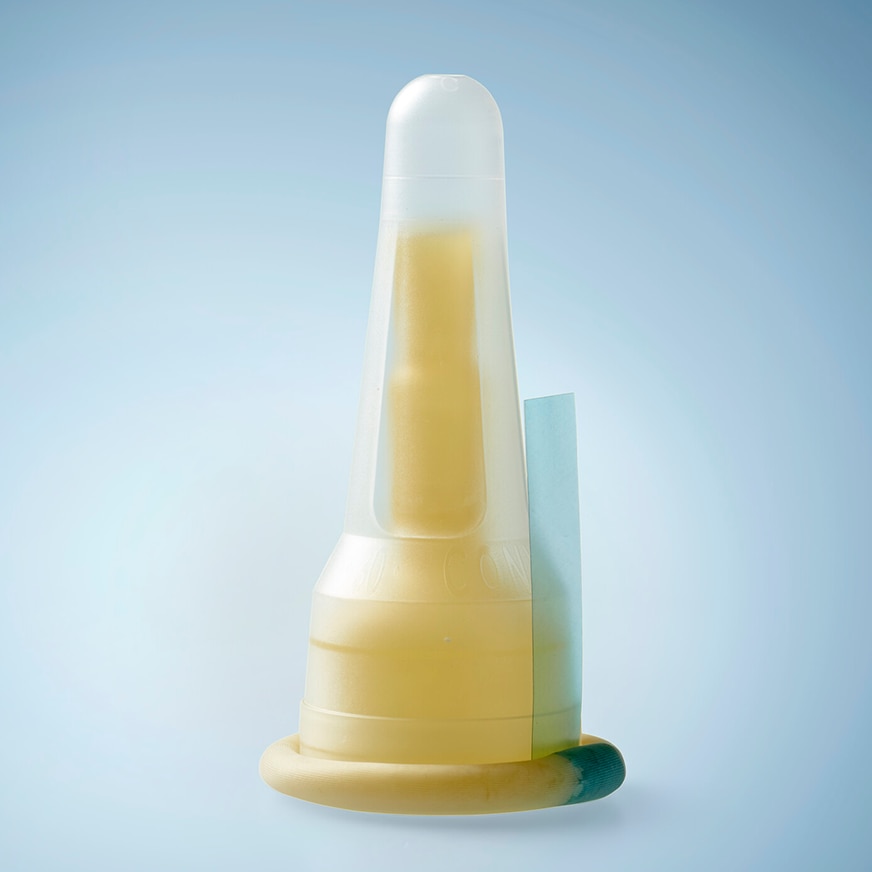 0 Item(s)
Go to basket
Conveen® latex urisheath - 1-piece
Do you want to buy this product?
Call our Coloplast Care Advisors on 1-866-293-6349 between 9:00 am - 5:00 pm on Monday to Friday to find a dealer
Product description
Features:
Anti-kink bellows end wide outlet for secure connection to a urine bag
Applicator grip and release strip for easy, smooth roll-out and secure application
Available as male external catheter with separate adhesive strip for an individual fit
Conveen® latex urisheath - 1-piece
Latex male external catheter with anti-leakage design and easy-on application.
Do you want to buy this product?
Call our Coloplast Care Advisors on 1-866-293-6349 between 9:00 am - 5:00 pm on Monday to Friday to find a dealer
Product description
Features:
Anti-kink bellows end wide outlet for secure connection to a urine bag
Applicator grip and release strip for easy, smooth roll-out and secure application
Available as male external catheter with separate adhesive strip for an individual fit